Remember how we said that cruising has always been appealing to us? Well our dream of finally experiencing a cruise came true! We were invited by AMCA and Royal Caribbean to an inauguration cruise of the Independence of the Seas.

The Independence was upgraded which led to a ton of new features. There are new entertainment features like an escape room (which we tried out and was amazing!), a sky pad where you can jump on trampolines with a virtual reality headset, a flowrider which lets you experience what it's like to surf and a larger interactive aquapark including waterslides, fountains and drench buckets. There are also some room upgrades and new shops and restaurants.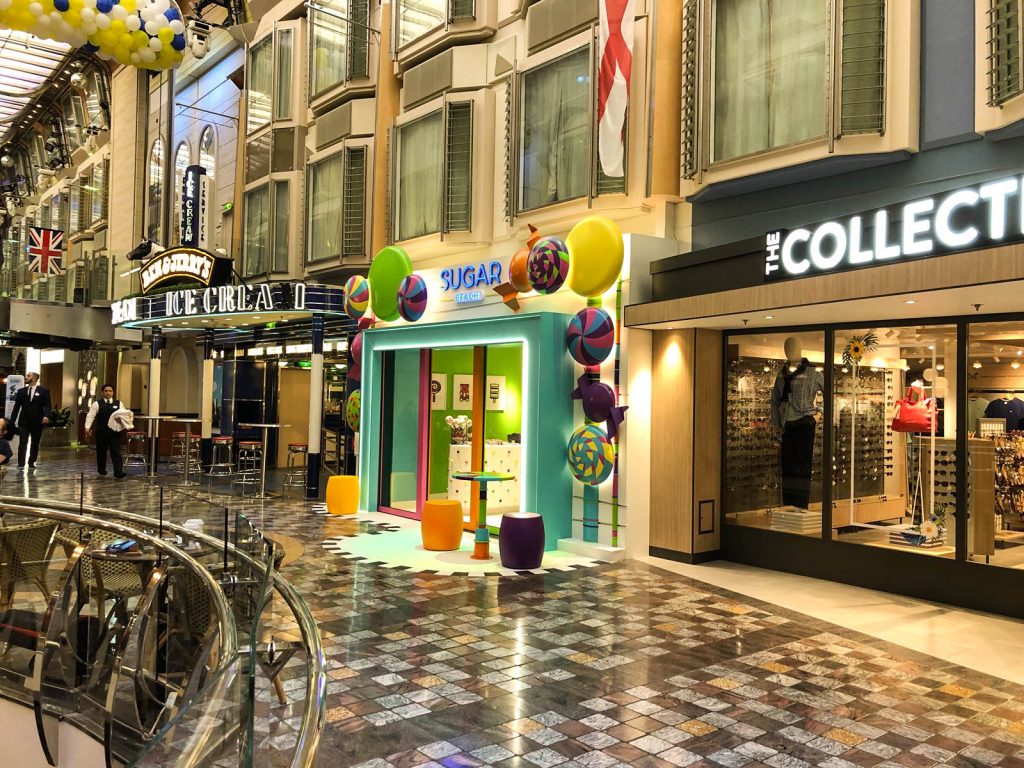 Our mini cruise was filled with so many fun things to do. Here is an overview of all the things we experienced on this amazing cruiseship.
Day 1:
Once we arrived at the Southampton dock, we were welcomed by staff and checked in. In our room we found a cruise compass which gave us an overview of all the things we could do. Today we had nothing planned so we had enough time to explore the ship! First thing we saw was the amazing interactive aquapark called 'splashaway bay'. With live music and food and drinks being served, this was definitely the place where it all happened!
We got to try out the new 'Fish and Ships' which is conveniently located next to the aquapark and pools. At the pool area there are also hot tubs and a mini golf course. We spent some time playing basketball at the ships outdoor court and Ranald even went climbing. Yes, you can go climbing on a cruise ship! In the meantime there were plenty of places where you could get a drink or some snacks (Ben and Jerry's is represented on board, as well as Sorrento's pizzeria for delicious slices of pizza). Enough to do for everyone! After a safety drill we set sail and the evening was ready to start.
We had dinner at the main dining room of the Independence and we got to experience what the guests would eat on board. The food was outstanding! There were 3 courses with plenty of options to choose from. The 'classic' options are the ones that are on the menu every day, these are some of the passengers' favorites throughout the years. The other options are only available for that day. After we enjoyed a lovely dinner we went to have a drink at the several bars the Independence has to offer. Each with their own style of (live) music.
Day2:
The second day was filled with activities for us. After an amazing buffet breakfast at the 'Windjammer marketplace' we went off to explore some of the new staterooms of the ship. If you want to see more of these be sure to check out our video as well. Around 10 it was time for a coffee break at 'Café Promenade' and a stroll around the shops. At 12 we were given the opportunity to join a sushi masterclass by chef Travis Kamiyama. We absolutely loved learning about the history of sushi and how to make it. When the hard work was over we were rewarded with our own sushi and a mixed platter of the chef's favorites!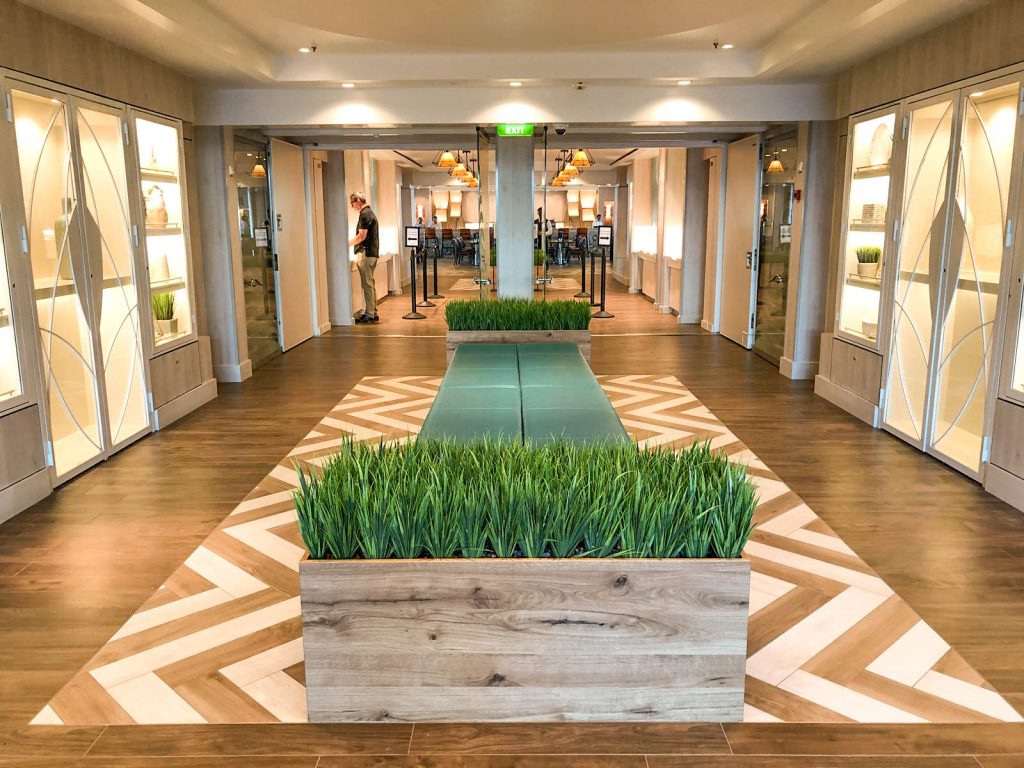 At 4 it was time for one of the things we were most excited for: the escape room. We both love escape rooms and we have done a ton back home. We were really curious to see if this room would be any good. We were locked in with a pretty large group of 12, but in hindsight we really needed 12 people to get out in under an hour. The story behind the escape room is that a brilliant professor had succeed in creating a magical observatory capable of travelling through time and space. The problem was: he got lost. Our team was to answer his cry for help to bring him back to the present by solving several puzzles. The room was beautiful and the puzzles were incredibly clever put together. We won't give you any spoilers on what the puzzles entail (we got out just in time!), but we highly recommend playing if you get the chance. A very fun and educative activity for the entire family.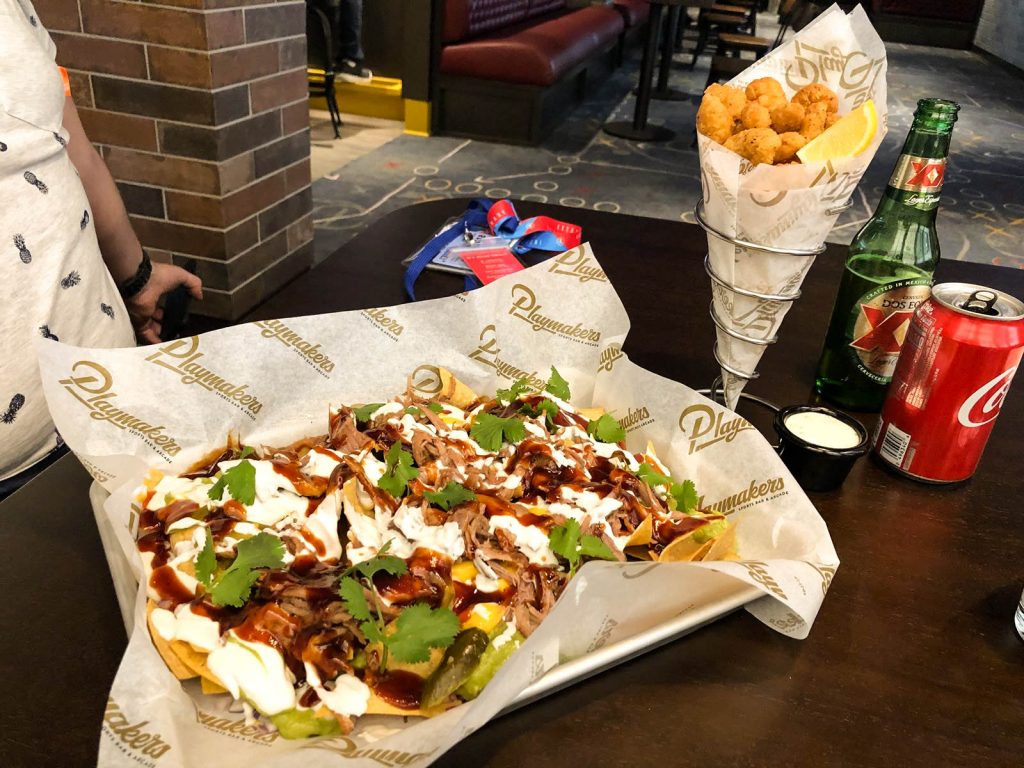 Before retiring back to our room to get ready for the evening be stopped by the sports bar for a drink and some nachos. Dinner was again in the main dining room and wonderful just like the day before. After dinner we went to see the ice show: one of the things that Royal Caribbean is well-known for. The show was absolutely amazing, the quality was incredibly high. We couldn't believe we were watching this on a cruise ship instead of in a theatre. There was also a Broadway show (Grease) which we unfortunately couldn't see because of other activities we had that day. However we heard from others that this show was of very high quality as well. First thing we'll do the next time we'll board a Royal Caribbean cruise is make sure we can attend all the shows.
After the show we visited the bar with live Latin music and danced the night away at the 'Star Lounge'. A perfect ending, to a perfect day!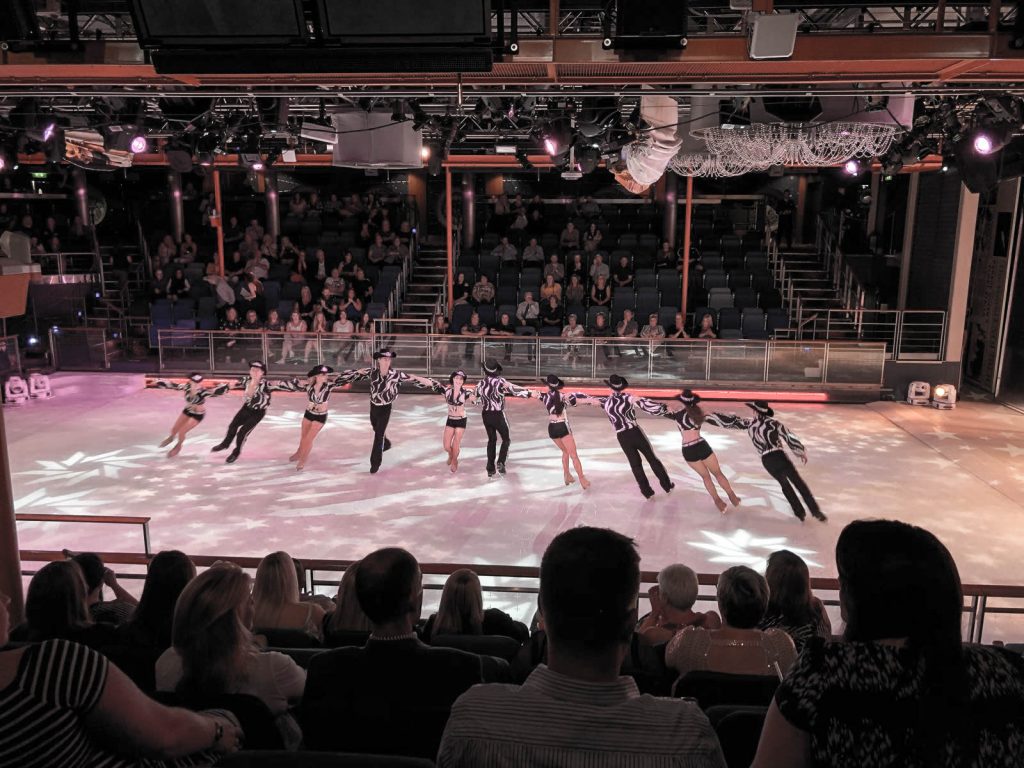 Day 3:
Unfortunately our last day on this amazing ship. After another great breakfast with so many options to choose from, we took another stroll around and then it was time for us to leave. The Independence of the Seas is the ideal cruiseship for groups of friends, couples and certainly for families. With so many activities there is something to choose from for everybody.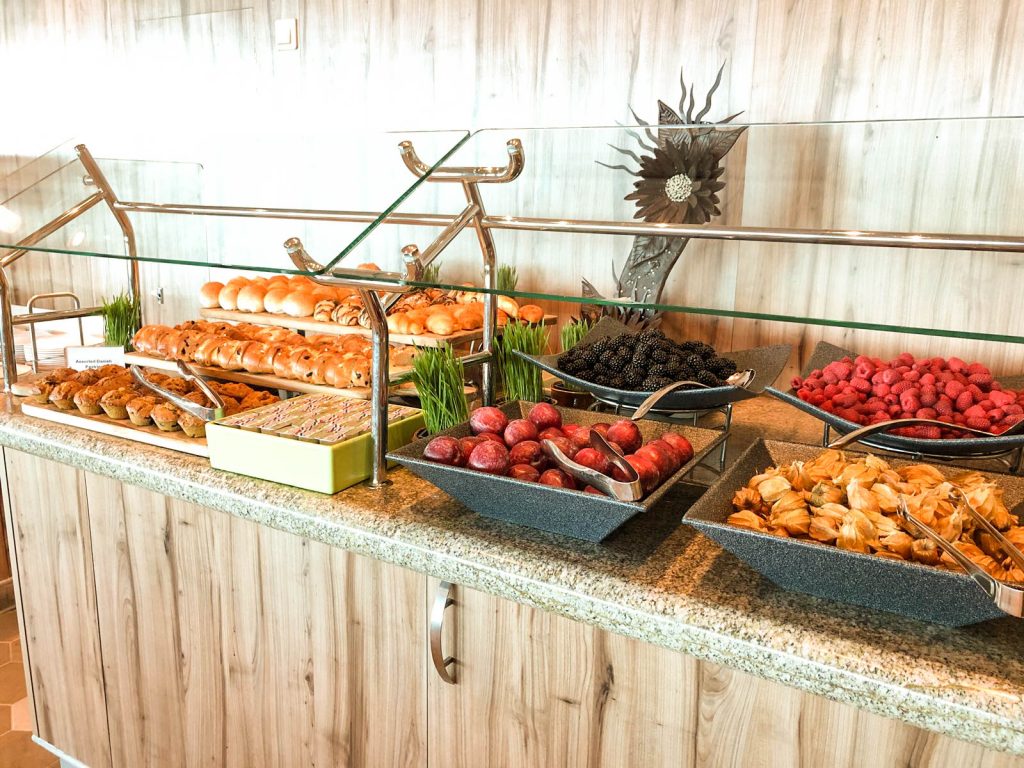 You can relax, enjoy the spa and hang out by the pool but if you want more adventure the Independence is there for you as well! The food is outstanding in all the restaurants and the staff is incredibly friendly and helpful making your cruise experience top notch!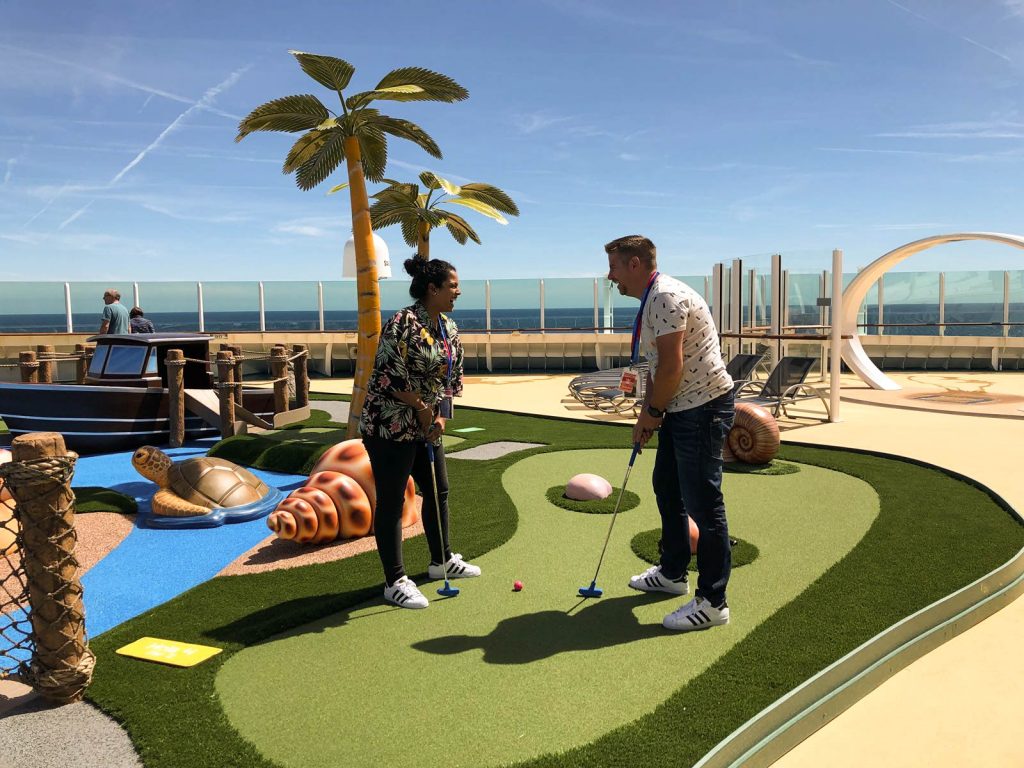 Thanks so much Royal Caribbean and AMCA for taking us with you and we can't wait to set foot on another of your amazing cruiseships again soon!
For more information on Royal Caribbean's cruises and ships, be sure to check out: https://www.royalcaribbean.com/
PINTEREST