We both Love dolphins. And that's 'Love' with a capital 'L' because that's just how much we love these amazing animals.

When we were planning our Curacao trip we knew that we had to visit Dolphin Academy. There are many places in the world where you can swim with dolphins but if you can choose anywhere in the world, we would highly recommend doing it in Curacao. Not only does Dolphin Academy try and bring as much truth and knowledge about the dolphins to everyone that follows their program, their mission is all about respecting the unique 'dolphinalities' of each and every dolphin.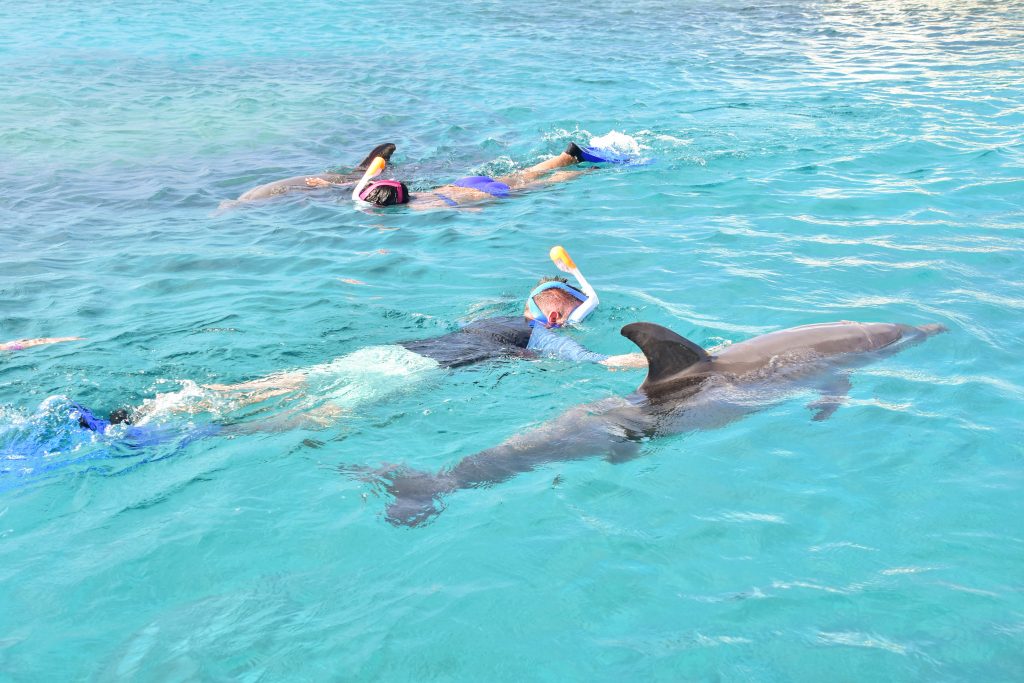 We were very generously invited by Dolphin Academy to one of our highlights of 2018 (this one is going to be hard to beat): swimming and snorkeling with dolphins!
The programs
The number of participants in each program is strictly regulated, and the dolphins are free to interact spontaneously. Whenever the dolphins respond correctly – they are rewarded. Incorrect responses are being ignored.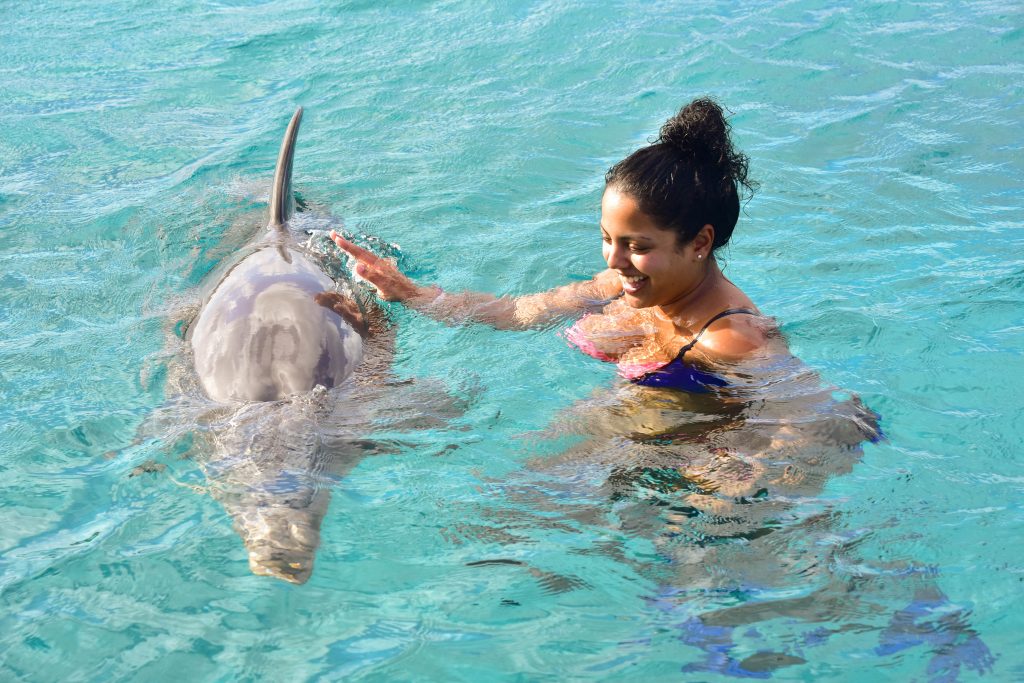 What makes dolphin academy so special is that the dolphins are swimming in a big natural lagoon with seawater. As you can see in our video and pictures, the lagoon is right next to the open water allowing regular fish to come into the lagoon as well. The dolphins are allowed to go out of their lagoon into the open water too! They are not being kept inside. And because the dolphins aren't domesticated they can still survive in the wild. Mother dolphins still teach their calves how to catch fish.
The dolphin trainers often see that when they go out into the open water, the dolphins still catch their own fish. Just a little snack on the road  We experienced this ourselves when we encountered them on a snorkeling trip a few miles from the Dolphin Academy.
The lagoons are also very spacious and not sectioned off into individual pens. This allows the dolphins to go wherever they want to go. If they want to be close to people they can, but they can also wander off if they want some more time by themselves.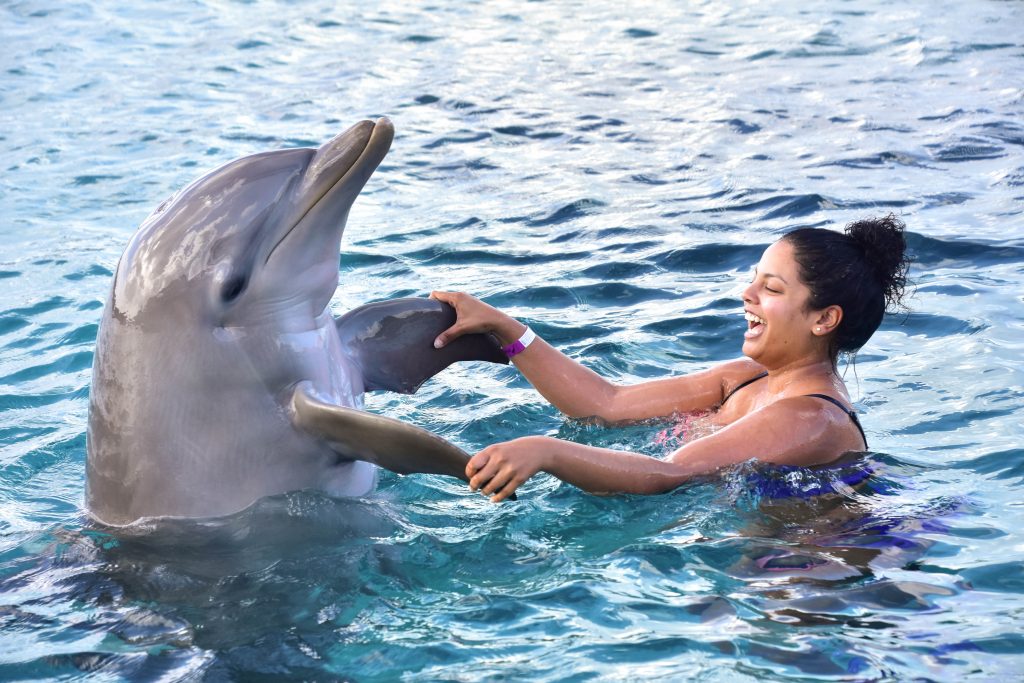 Our experience
The moment we entered the Dolphin academy we noticed how much the trainers take the dolphins state of mind into account. We were immediately told that we couldn't go out and snorkel in the big open water lagoon because the dolphins just didn't feel like going out that day. If the dolphin doesn't want to do something they are not being forced by their trainers. This is exactly how society should handle animals like dolphins. Respect them, and earn the privilege of interacting with them! Especially for us travelers, we should look into the way animals are treated by us when on a trip. We all want to have this amazing experience with an animal but we should firstly see if this is animal friendly.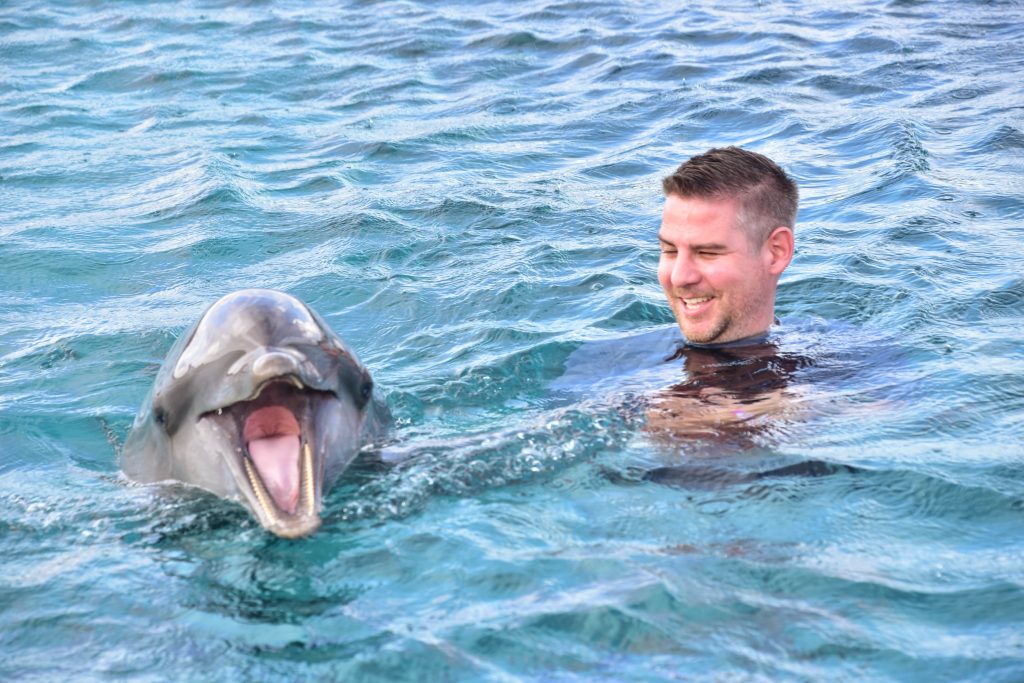 We were told that we could go and change and after that we would be given a short instruction. The instruction taught us how to interact with the dolphins, where and when we could pet them and what the rest of the program would entail. After that we were taken outside to try our mandatory flippers (these make swimming with the dolphins so much easier) and then the moment was finally there to meet our dolphin friends for the day.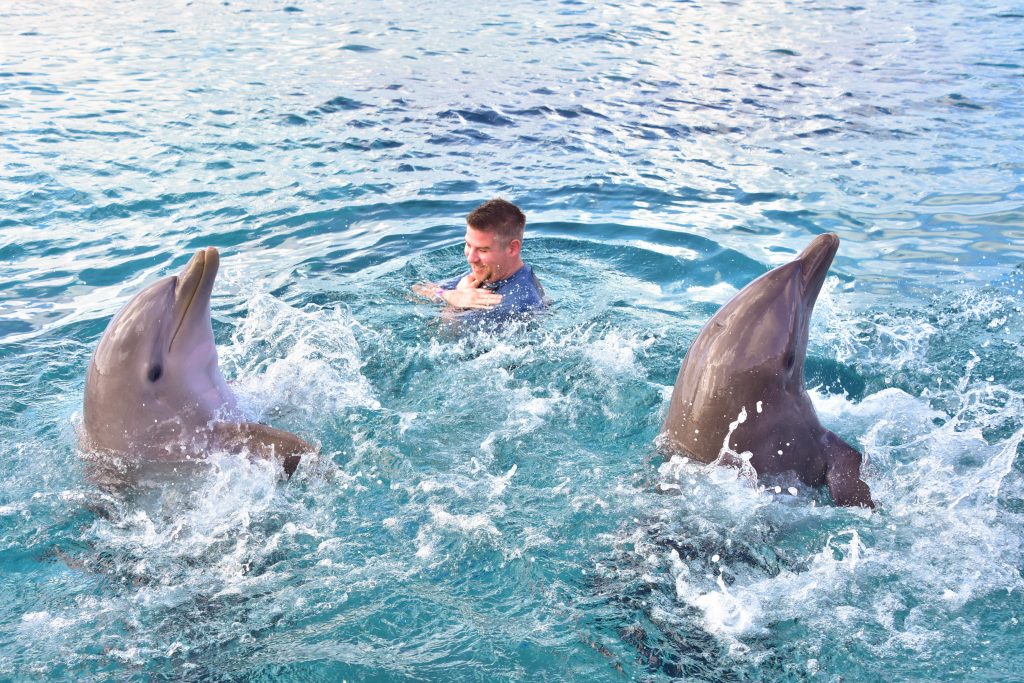 Ranald and I were paired with a beautiful mother and daughter dolphin named Deedee and Mosa. We felt like real dolphin trainers when we learned how do tricks with the dolphins. Everything was beautifully captured by the Dolphin Academy photography staff. The dolphins were super excited and they performed the tricks beautifully. In between the tricks there was time for relaxation. We got to swim around with the dolphins while petting them. We even got to put on our snorkeling masks so we could watch the dolphins swim around.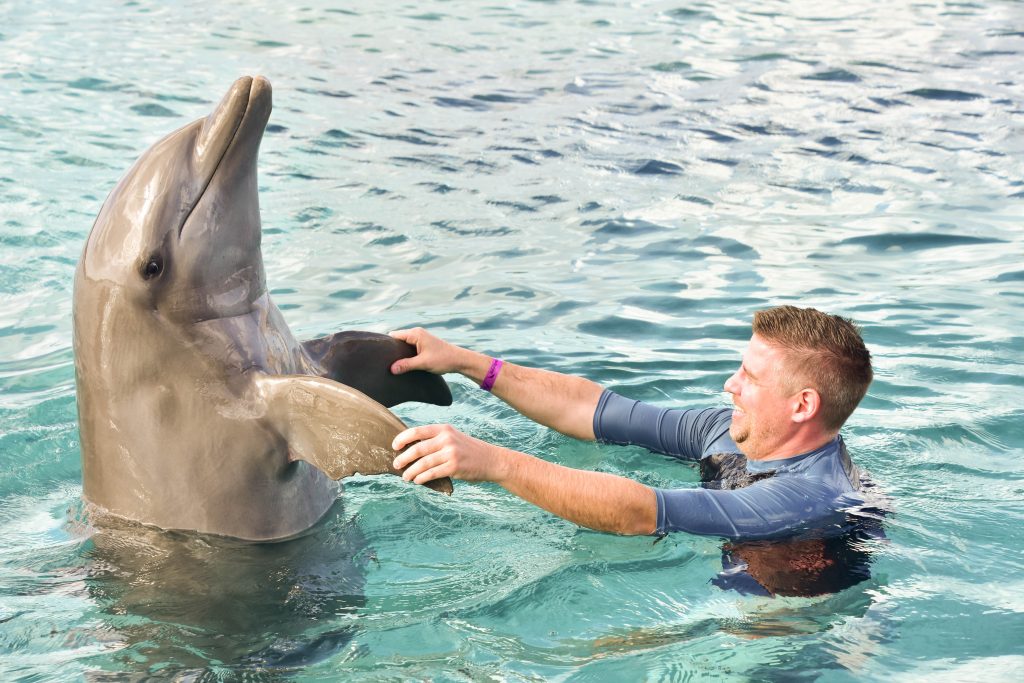 We loved that even though we couldn't swim that fast the dolphins adjusted their speed to ours, they did not leave our side giving us the time to watch them up close. They really interacted with us and were just as curious about us as we were about them. We saw that mother Deedee was more laidback and just swam the direction where we would go. Mosa however sometimes tried to get us to dive with her but when she saw we couldn't (we were wearing our easybreath snorkeling masks which don't allow you to dive) she came back and swam next to us. A very surreal experience. We felt so in sync with these beautiful animals. Too bad this wonderful experience had to come to an end.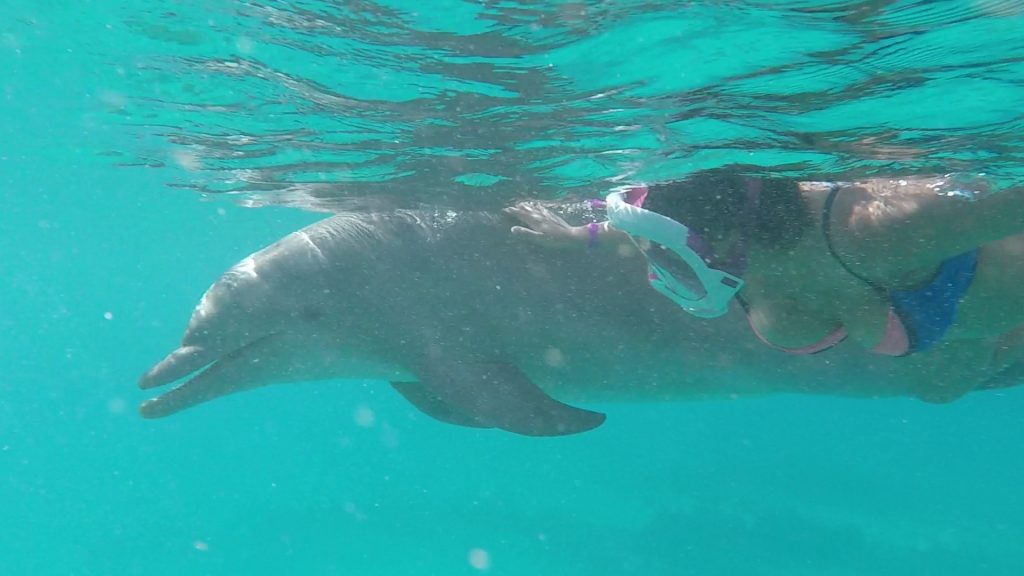 Dear Dolphin Academy, thank you so much for this incredible experience. We loved every moment of it and we can't wait to visit you guys again soon. Your dolphins and your academy stole our hearts.
If you want to book your dolphin academy program, click here. 
PINTEREST