We spent a few months on Curacao with our 3 year toddler and our 1 year old baby. We choose Curacao because we knew it was very child friendly. This island has so much more than beautiful blue water and nice beaches. Here are our other tips for Curacao with (small) children.
KIDIS PLACE SAMBIL MALL
This huge indoor playground is located in the Sambil Mall. When we were in Curacao we had a few rainy days so Kidis Place was excellent for our toddler to spend a few hours. This is where small kids will have the time of there life (and parents will get some rest).
Visit the website
JAN THIEL BEACH
This beach is very child friendly because of the access to the ocean. There is also a little playground for the kids who don't want to swim anymore.
DINNER IL FORNO PIZZA (Caracasbaaiweg)
Every kid loves pizza right? Il Forno has the most delicious thin crust pizza and our family visited them often. They have several locations throughout the island but our favorite was the location at Caracasbaaiweg because they had a little playhouse with a swing and slide which was great for entertaining our toddler while she waited for her pizza.
Visit the website
BRAKKEPUT MEI MEI (MINI GOLF AND PLAYYARD)
Brakkput Mei Mei is a restaurant located in a country house on a hill. They are known for their food and live events. However, they also have big playground and mini golf. We played mini golf there one evening and visited the playground. While the kids play parents can enjoy cocktails and snacks.
Visit the website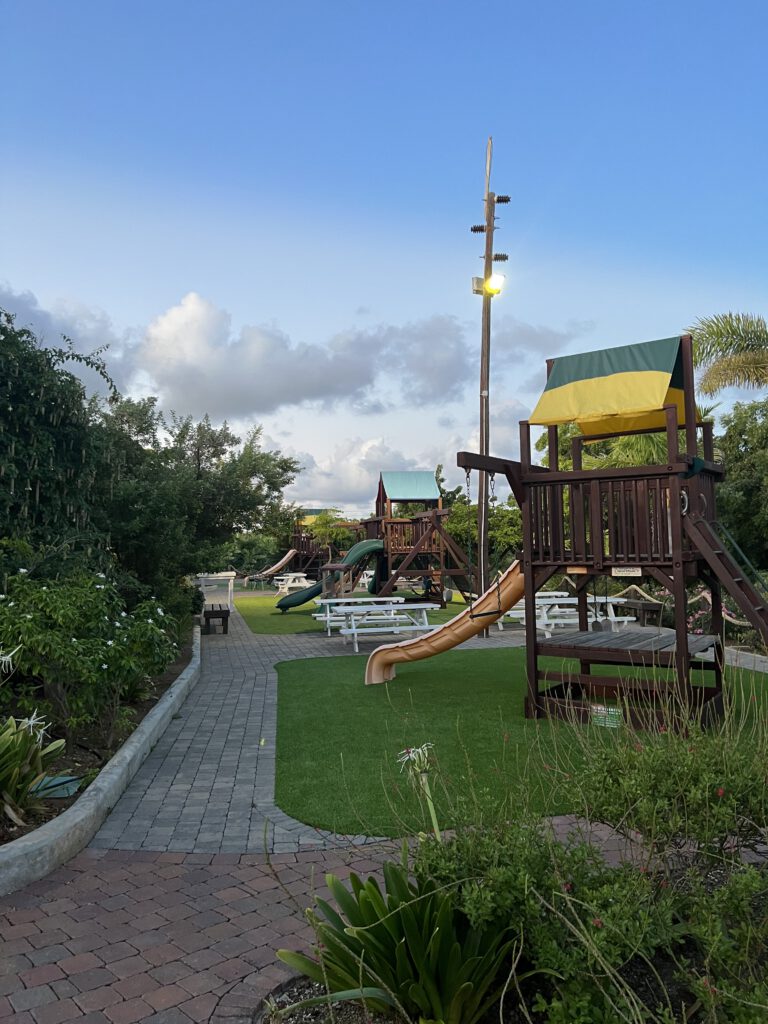 DOLPHIN ACADEMY
We couldn't leave Dolphin Academy out of this list. There will be an extensive article about Dolphin Academy on the blog soon. Dolphin Academy is the perfect location for little explorers. Not only can they meet Dolphins, they can learn everything about these beautiful creatures. There is also a sea aquarium where you can see fish, flamingoes, stingrays and sharks. A great activity for kids all ages. 
Visit the website
PLAYA PISKADO (Also known as playa grandi)
We had to include this beach in this list because there is a huge chance you'll spot turtles here. The fishermen that clean their catch, throw the remains in the water which makes a great meal for the turtles. When we were there, we took our toddler in a float with us. The turtles swam so closely to the surface of the water (and of course they occasionally take a breath at the surface) that she could see them as well.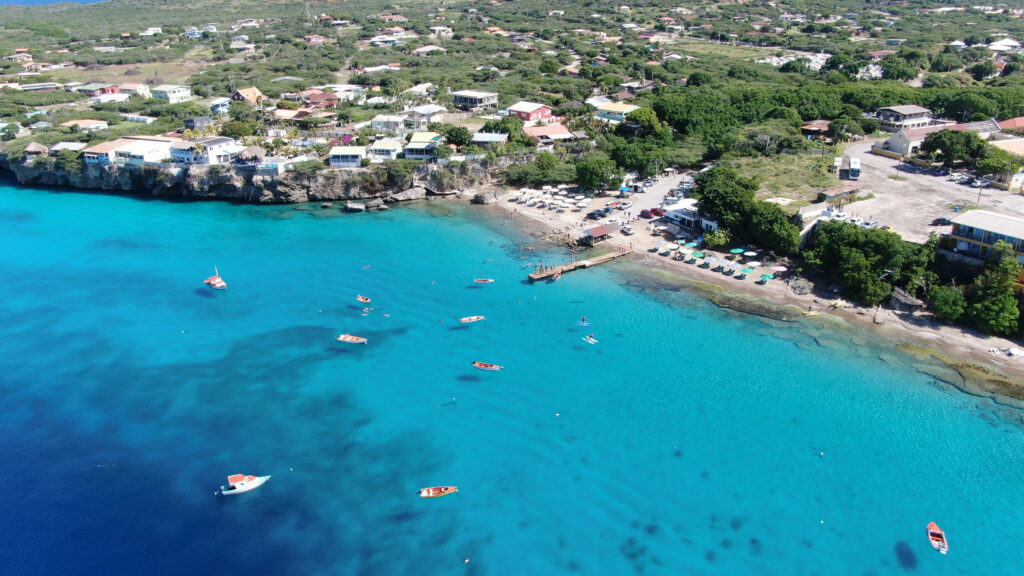 CHECKING OUT THE STREETART IN WILLEMSTAD
Willemstad has some amazing street art. The neighbourhoods 'Pietermaai' and 'Otrabanda' are known for their colorful houses and beautiful wall paintings however, we found that Willemstad itself has some cool street art as well. Our toddler loved walking around the town and finding something new around every corner.
KUNUKU AQUA RESORT
There is an entire article about this amazing resort where we spend a day, coming soon. With so many slides and pools there is something for kids every age. You can book your entire stay here of you can visit them on a day pass. Read our article about KUNUKU Aqua resort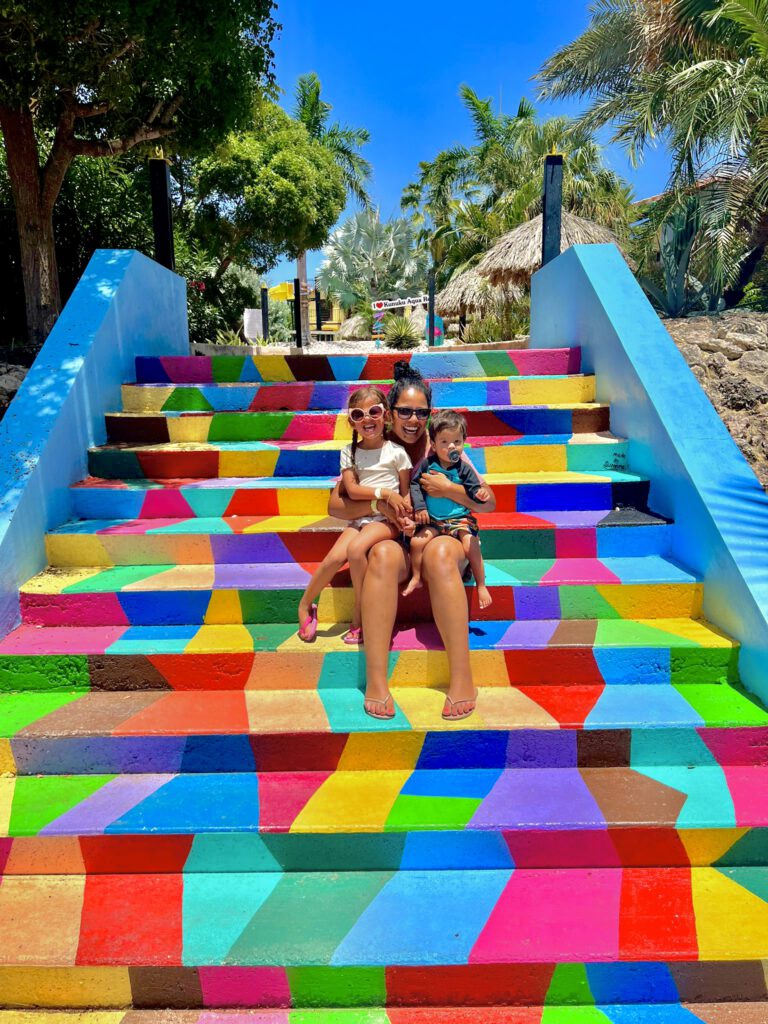 Have you ever been to Curacao with kids? We are curious about your tips so let us know!