If there is a city that does Christmas well, it's gotta be New York. The twinkling lights, the ice skating rinks and the giant Christmas trees, you'll find it all in New York. Here are our 5 tips for soaking up the holiday spirit in New York.
Visit a Christmas Market:
Our favorite Christmas Market (and probably the biggest) is the one at Bryant Park. The location is great, there are a lot of food vendors and you can do a little Christmas shopping as well.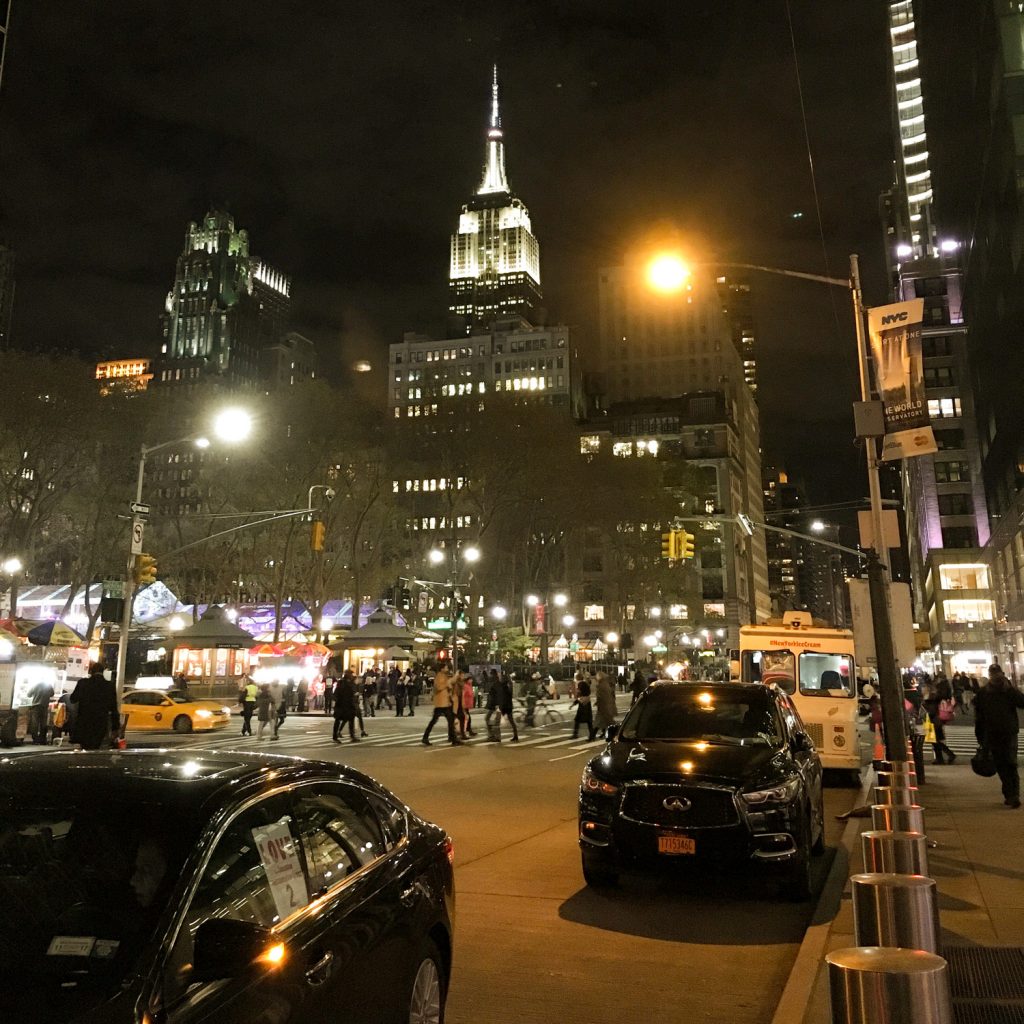 Go ice skating:
We love the Wollman rink in Central Park during the day because it has that iconic view of both Central Park en the tall buildings. At night we would recommend skating at the Bryant Park rink because you'll have a gorgeous view of the lit up empire state building. If you are not that good at ice skating, don't worry! There are a lot of first time skaters on the ice and both rinks have personnel who can help you get a lap on the ice.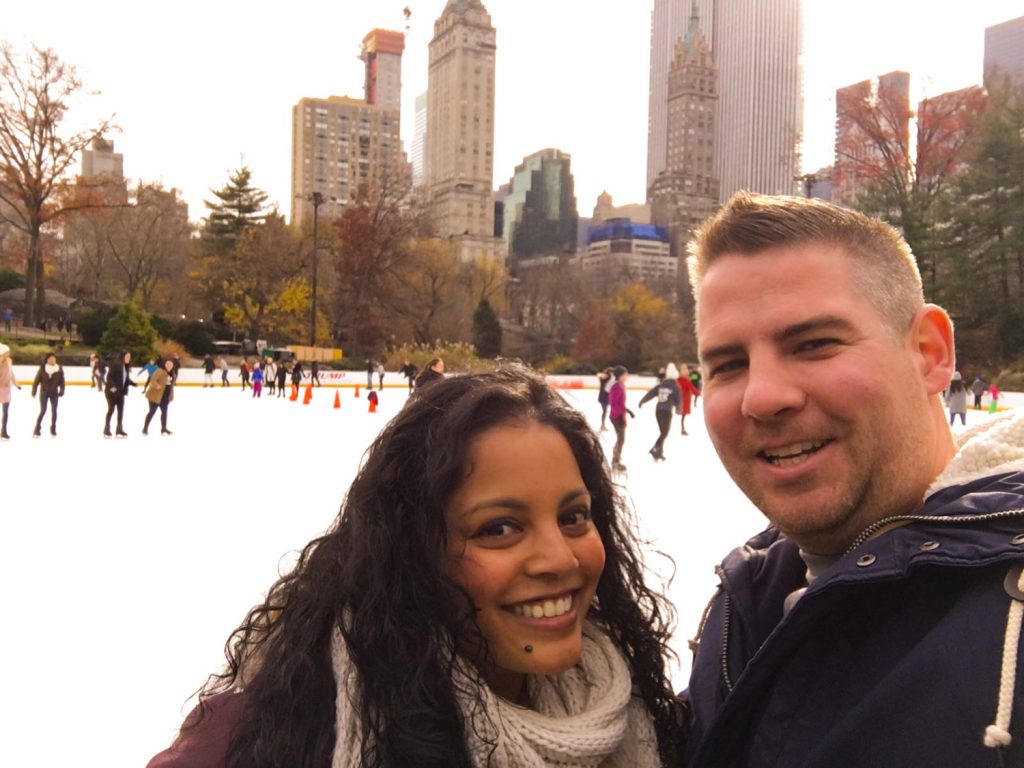 Take a break with your favorite hot chocolate:
Our favorites are Magnolia Bakery, Max Brenner and of course Starbucks. And while you are there grab a holiday cupcake or cookie.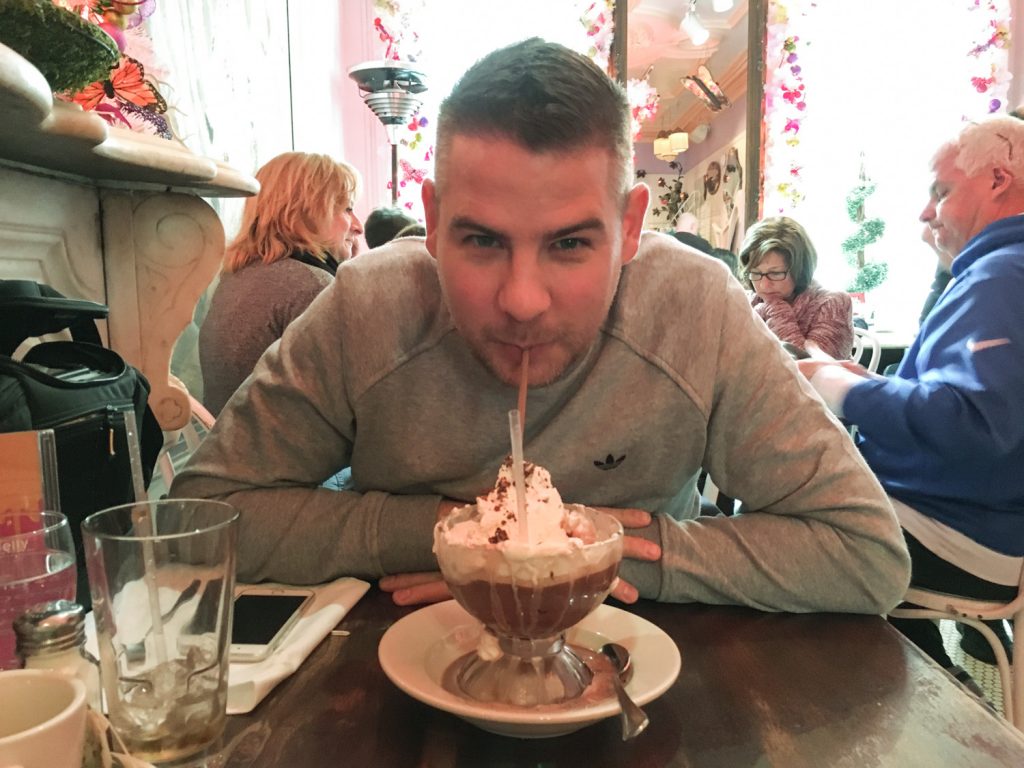 See the Macy's light show:
This light show is spectacular and runs every day (for the exact times check the Macy's website). Macy's runs this show every year and it's an absolute must visit when you are in New York during the holiday season. The display of colorful lights is absolutely breathtaking. Keep in mind that because this show is so spectacular and free, it can be very crowded at times.
Take a picture at the Rockefeller Center Christmas tree:
Probably the most photographed Christmas tree ever. But a definite visit when you are in NYC during the holiday season. Combine this visit with the Macy's light show because they are so close by. Be sure to visit at night because it makes it even more memorable. You can even go ice skating here. And for the boyfriends reading this who are planning a proposal: you can even propose on the ice skating rink right under the Christmas tree. No pressure, just saying.
Have you ever been to New York during the holiday season? What are your favorite things to do? We would love to know. And if you want to see videos of our time in New York be sure to check our (dutch) vlogs on our Youtube channel. You might now be able to understand everything but the video footage will speak a thousand words!
Vlog1, vlog2, vlog3 and vlog4
PINTEREST