CitizenM's goal is to provide affordable luxury to all citizens of the world. They also claim that they offer a mix of technology and design.

This made us very curious and since this hotel chain has hotels in both our hometown Rotterdam and in Amsterdam, we had to check them out by checking in!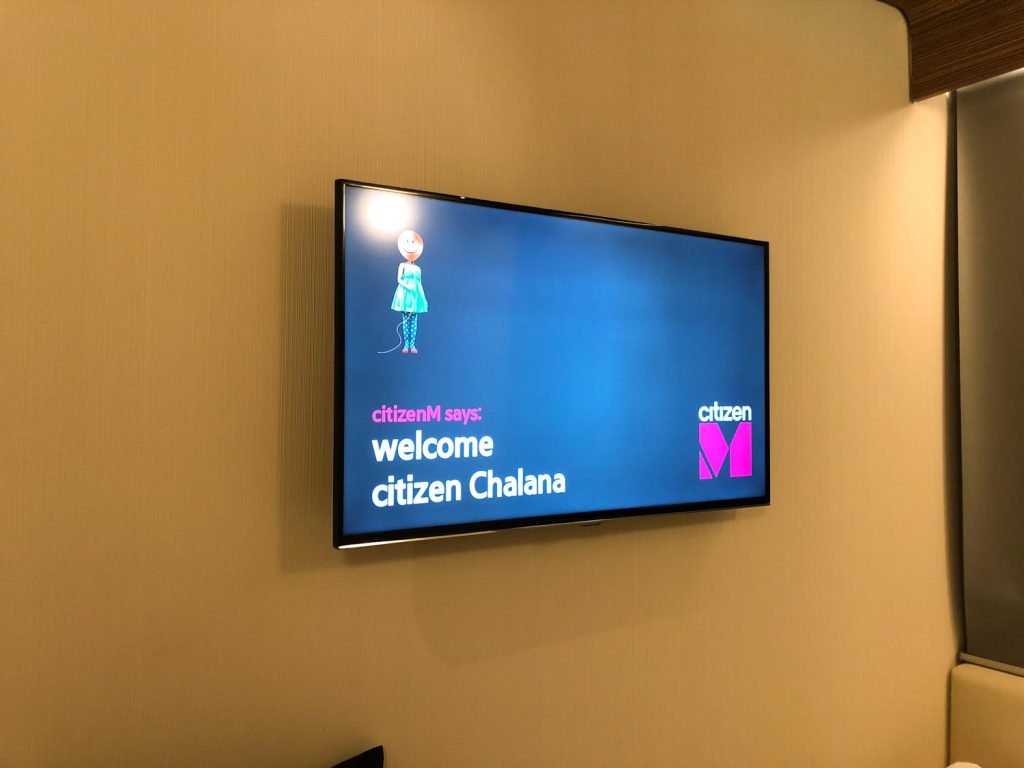 Location:
CitizenM Amsterdam is a short 15-20 minute tram ride away from downtown Amsterdam. The tram stop is across from the hotel.
Amenities:
CitizenM says that they are not a standard hotel chain and they are right. The amenities they provide are very modern and suit everyone's needs. Not only do they offer free Wi-Fi in the entire hotel, they have computers in the lobby which you can use. There is also a restaurant called canteenM which serves breakfast but also dinner. But the best amenity in our opinion is the free movies.
When you have been out and about in Amsterdam all day long, you just want to sit back, relax and watch a movies at night, right? Well citizenM has a ton of movies you can watch for free. How awesome is that?! In this particular citizenM there isn't a gym but they have a partnership with a gym close by so you can use that.
Room:
The first thing that we noticed in our room was an iPad. We quickly found out that the iPad can control the entire room, from turning on the tv to adjusting the color of the lighting. Ranald absolutely loved this and started playing with everything right away. Probably a guy thing, right?! The bed was very comfortable and huge, great for watching all those free movies.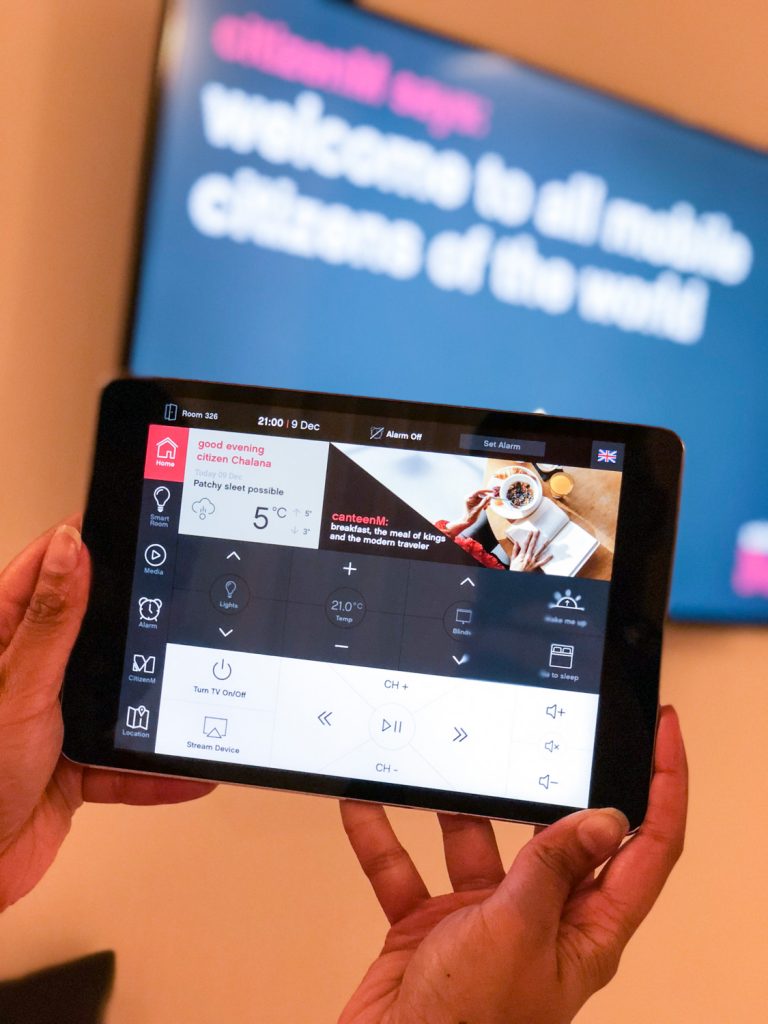 The room was obviously very in sync with the rest of the hotel. Everywhere you looked there were citizenM sayings. For instance the pillows said 'citizenM says: I will win in a pillow fight' and even the shower gel had 'citizenM' sayings on it. Because of this citizenM felt different, it wasn't just an ordinary hotel chain, but a hotel chain with a personality.
The shower and restroom were in compact cylinders in the room. We can imagine that for some people this will feel a little awkward. But for us it was fine, on a city trip you won't spend as much time in your room anyway.
Likes:
Huge and comfortable bed
Very modern and luxurious
Great breakfast with lots of options
Very fast and complimentary WiFi
Free movies
Dislikes:
The shower and toilet are very compact. If you don't like small spaces we can understand it can feel a little claustrophobic. However for us, this was not an issue.
In conclusion:
We really like citizenM's philosophy and modern take on affordable luxury. We think that they are really good at anticipating what today's travelers need and want. CitizenM is located in various big cities like London, Paris and New York. When you are out exploring the city, you won't need a very big hotel room. We also liked that they have free WiFi so you can stay in touch with your family back home and upload all your pictures on Instagram when you get back to the hotel. Very essential for today's traveler.
Final score: 9/10
PINTEREST